Jan 2, 2018
Alliance Community Hospital Now an Affiliate of Aultman Health Foundation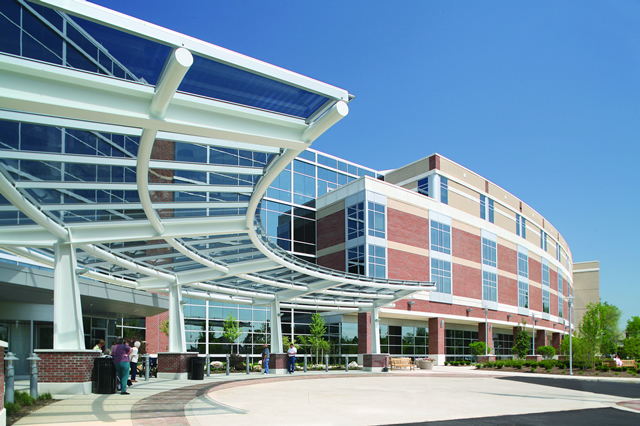 Alliance Community Hospital became an affiliate of Aultman Health Foundation, effective Jan. 1, 2018. The definitive agreement was signed by Aultman Health Foundation and Alliance Community Hospital on October 26, 2017.
The affiliation builds on a long-standing relationship between the two nonprofit hospitals. Aultman and Alliance share a vision of developing a streamlined, locally owned, coordinated system of health care services for the communities they serve. Both institutions know and respect each other, already share services and assist each other with best business practices. Aultman and Alliance established a joint venture 20 years ago that aided in the construction of a new hospital in Alliance. In addition, they have worked together as members of the Independent Hospital Network. Alliance also partnered with Aultman to establish a Heart Center and a Cancer Center in Alliance.
The new partnership combines a regional health care center with a community hospital in a continuum of care serving the residents of Stark County and beyond. This regional network combines Aultman Health Foundation with its tertiary medical center and its nationally recognized health care plan AultCare, with Aultman Orrville, a critical access hospital, and Alliance Community Hospital, the only Planetree hospital in the state of Ohio.
According to Edward J. Roth III, president and CEO of Aultman Health Foundation, the arrangement is an investment in the future of Alliance Community Hospital and a commitment to provide high-quality and cost-effective, patient-centered care to the community. "This affiliation means Alliance Community Hospital will remain a not-for-profit, community hospital with a local voice and we believe that's good for both of our institutions and the communities we serve," Roth said.
Stan Jonas, Alliance Community Hospital CEO, agrees. "We are excited to join forces with an organization we trust and highly respect. The agreement gives our patients improved access to important specialty care and advanced services."
"It is a great fit for our regional health care system and supports our mission to lead our community to improved health," Roth said. "We are proud to welcome Alliance's employees, physicians and patients to the Aultman family."
Alliance Community Hospital will retain its name and will continue to operate and add services based on community need. The current management team and staff will remain in place. The Alliance Hospital board of trustees will have 14 members; seven members will be selected by the Alliance Citizens Health Association Board, and seven will be selected by the Aultman Health Foundation Board.
"We have been working closely with the Aultman leadership team to develop plans to integrate programs and services," Jonas said. "We will look to improve efficiencies where we can, but we remain committed to putting our patients first and proudly serving the needs of the Alliance community."
About Alliance Community Hospital
Alliance Community Hospital, a non-profit hospital that was founded in 1901, operates 104 acute care beds, 78 nursing home/transitional care beds that are found in its attached, long-term care facility, Community Care Center. ACH offers a quality medical staff of more than 150 active and consulting physicians, 1,000 colleagues, an active auxiliary and volunteer staff of 109 and 225 respectively and has many affiliates that provide services to complement its mission.

About Aultman Health Foundation
The Aultman Health Foundation is a not-for-profit healthcare organization serving Stark and surrounding counties with more than 5,000 employees and 500 volunteers. The vertically integrated institution includes Aultman Hospital, Aultman Orrville Hospital, the locally managed health insurance provider AultCare, The Aultman Foundation and Aultman College. Aultman Hospital is Stark County's largest hospital, serving patients' health care needs for 125 years. For more information, visit www.aultman.org.