Mar 14, 2018
Alliance Hospice to Host Annual Dance and Auction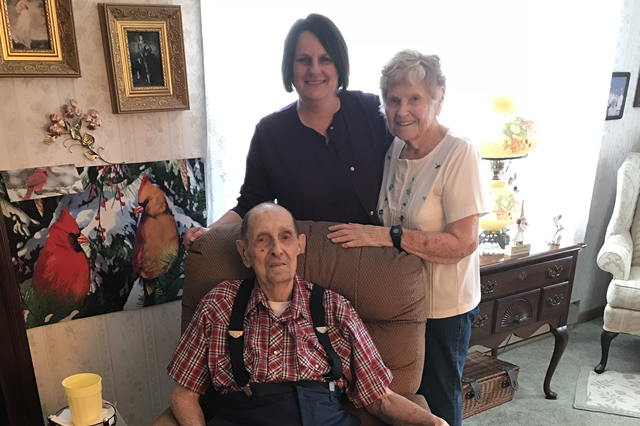 Alliance Hospice will host its annual "Steppin' Out and Swinging with Hospice" dance and auction at Don Pancho's on Friday, March 23 featuring local legends Jimmy and the Soul Blazers.
A live and silent auction will be held with more than 50 auction items donated by local businesses as well as beautiful gift baskets donated by various departments of Aultman Alliance Community Hospital. Live auction items include a fishing charter for three, a plane ride for two and a week long stay in a beachfront condo in Top Sail, North Carolina.
Proceeds from the event benefit Alliance Hospice, the only nonprofit hospice in Alliance. Doors will open at 6 p.m. with Jimmy and the Soul Blazers taking the stage at 8 p.m. Tickets are $20 and can be purchased at the Alliance Hospice office or by calling 330-596-7516.
Now in its seventh year, the dance/auction is instrumental in raising funds for Alliance Hospice and its patients. As a hospice patient for more than a year, Robert (Gene) Peterson, of Homeworth, and his wife, Emmabelle, can attest firsthand to the benevolence of Alliance Hospice. "Having them come into our home has been one of the best decisions we have ever made," Emmabelle said. "They came into our lives and have truly become our family, everyone from the nurses to the aides, chaplain and volunteers, they are all just absolutely wonderful."
Robert admitted he was hesitant about becoming a hospice patient at first. He said, "After I got to know my nurse, Diane, she has become not only my caretaker, but my sister."
With the assistance of his hospice team including his nurse, Robert was recently able to visit a neighboring dairy farm to see their newly installed robotic milkers. As a retired military veteran of 38 years and husband to Emmabelle for almost 71 years, they both admitted that taking care of Robert during his illness has had its fair share of ups and downs.
They both agreed they were so thankful that they decided to open their doors to Alliance Hospice and have been so grateful for not only the care Robert has received but also the help it has given Emmabelle.