Jul 5, 2017
Ask the Medical Expert: Diabetes Diagnosis Calls for Teamwork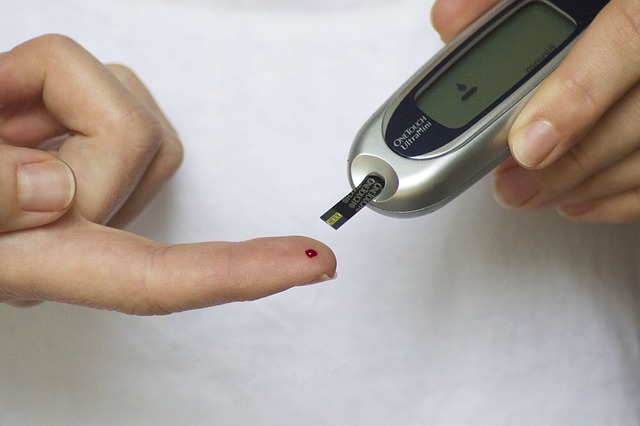 I have recently been diagnosed by my physician with Type 2 diabetes, which surprised me as I have no family history of diabetes. Even though my doctor has provided a treatment plan, I am still worried about what will happen next. A friend told me that the hospital has a clinic that could help me be less anxious and could provide further guidance. Any advice?
According to the American Diabetes Association, 1.4 million Americans are diagnosed with diabetes every year. This diagnosis can leave you feeling overwhelmed and anxious. There are new medications to learn about, new tests to understand, a glucometer to use and dietary and lifestyle changes to consider. With all these changes, it can be difficult to know where to turn for help.
Since diabetes is a disease of self-management, the goal of the MEDS Clinic at Aultman Alliance Community Hospital is to provide you with all the necessary tools you may need to manage your diabetes. As a patient of the MEDS Clinic, you will have the opportunity to meet with a group of dedicated and caring health care providers. Our team of pharmacists, dietitians, nurses and certified diabetes educators will work with you to create a treatment plan that is individualized to you.
Medication
Our team of pharmacists and certified pharmacy technicians will help you optimize your medications to help you achieve better control of your diabetes. This will include finding the correct medications to maximize your benefits while simplifying your therapy and limiting potential side effects and costs.
Education
Our certified diabetes educators can get you started in one of our diabetes education programs which are designed to help you understand your diabetes, prevent complications and learn how to better self-manage your diabetes. Group classes range from specific diabetes topics to year-long comprehensive programs.
Diet
Our nutritionist will meet with you individually to help you understand how what you eat affects your health. By providing an in-depth meal breakdown and analysis, she will help you create a meal plan based on your unique needs.
Support
The Alliance Community Care Network (ACCN) can help you get connected with valuable resources in your community to provide you with the support you need to take control of your health. The ACCN team will help with the coordination of services in any of the following areas:
Behavioral and Emotional Support
Community Resources
Challenges of Daily Living
Prevention and Risk
To sum up the answer to your question. The best advice I can give to you is to surround yourself with a health care team who can provide you the support you need to successfully manage your diabetes. We are here to help you and any other person diagnosed with diabetes. The MEDS Clinic strives to provide comprehensive, compassionate and individualized diabetes care.
If you are interested in the MEDS Clinic, please contact us at 330-596-7970.