Jun 28, 2017
Aultman Alliance Community Hospital is Prepared for Emergency Care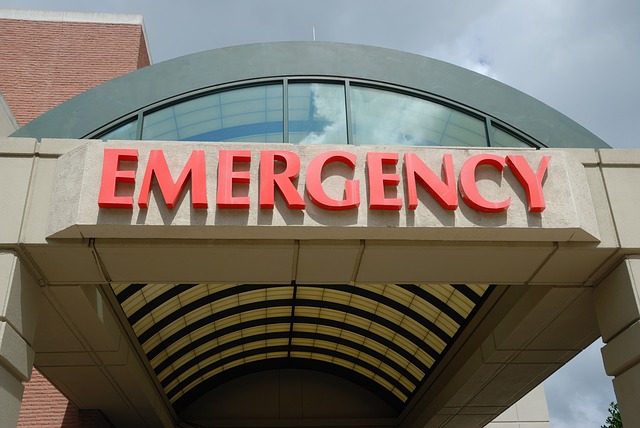 Karen Burchett RN, director of the Aultman Alliance Community Hospital (AACH) Emergency Department, introduced the topic of Friday's monthly Lecture Luncheon, "In Case of Emergency: Understanding Our Emergency Department." The goal of this talk was to help people better understand what services are provided in the Aultman Alliance Community Hospital emergency room.
Kyle Fannin, RN, said the staff at AACH is trained and ready to treat a variety of patients of all ages. "We are here to fulfill the entire life spectrum," he explained. "There is not a day that goes by that we don't see pediatric patients or we don't see geriatric patients. We are prepared to fill in those gaps."
Karen Abraham, RN, went over the training the staff has, which includes board certified physicians, physician assistants, nurse practitioners, emergency nurses and paramedics.
She said it's a 24/7 job and the staff sees about 2,800 patients each month, averaging about 95 patients per day. "Only 4 percent of them are transferred, so we really do take care of a lot of people in this community," Abraham noted.
Fannin went over the the process for each case: making an initial assessment, initiation of a plan for care, communication and collaboration between staff, specialists, primary care provider, etc., and managing safe transfer if needed.
He said some of the cases that do get transferred - depending on issue and severity - are typically pediatrics, obstetrics, trauma, cardiac and neurologic.
Fannin said while the hospital no longer has a birth center, a baby can be delivered in the emergency department if transfer isn't possible. When it comes to trauma patients, he said it is a case by case basis. "How bad is the trauma; when was the trauma; what is the patient condition?" He asked. "We see a spectrum of things there. Obviously if you come in the front door we're going to take care of you, we're going to see you and we're going to stabilize you and make the right decisions for you."
In an attempt to clear up any misunderstandings with the cardiac patients, he explained they have a heart center in the facility and a cardiologist who sees patients and they are trained to deal with heart issues, but in certain situations there is a rapid transfer protocol to get patients to a cardiac catheter lab so the heart can get blood flow back quickly to try to prevent damage during a heart attack.
While ACH is not a stroke center, he noted they are able to get consults through the Telemedicine program to help determine immediate treatment.
He gave examples of the time it took for patients to get the treatment they needed -- even when a transfer was involved -- which was better than national standards
Dr. Jason Kolb, Emergency Department medical director, said people in the community may be concerned about when they should go to a bigger hospital rather than Alliance's Emergency Department. "I would say the answer to that is never," he stated. "We are all board certified physicians and emergency trained staff so we train specifically to deal with all emergencies. In fact, when we train there's kind of a mantra: 'Any patient, any reason, any time.' And that's true and we're prepared for that."
Kolb said there are occasionally times when they need to transfer a patient to a higher level of care, but it's a very small percentage. He said AACH has "tremendous specialty coverage for a medium-size community hospital" and most patients are treated and released in the emergency department or are treated in the hospital. He said some of the worst traumas he has seen were walk-ins and the staff is prepared to take care of them initially and then transfer if needed.
He noted in cases of heart attack and stroke when time matters most, AACH staff does a very good job of getting the patient to the treatment needed well within the recommended times. In the case of stroke, he explained they will consult with a neurologist who will give a virtual exam and they along with the AACH doctors and patient's family will make a decision on initial treatment. The patient may later be transferred, but he said the initial evaluation, stabilization and treatment can occur at AACH
"Whether it's concern for stroke or heart attack or a traumatic injury or a newborn or even a pregnant patient, I think it's always the right answer to come to Aultman Alliance Community Hospital emergency department to be evaluated," Kolb added.
Fannin praised the AACH doctors saying they are "fantastic at balancing risks and making the right decisions." He added the collaboration with other facilities in many different areas can help them make sure their patients get the right care.