Apr 26, 2017
Cervical Cancer Addressed at AACH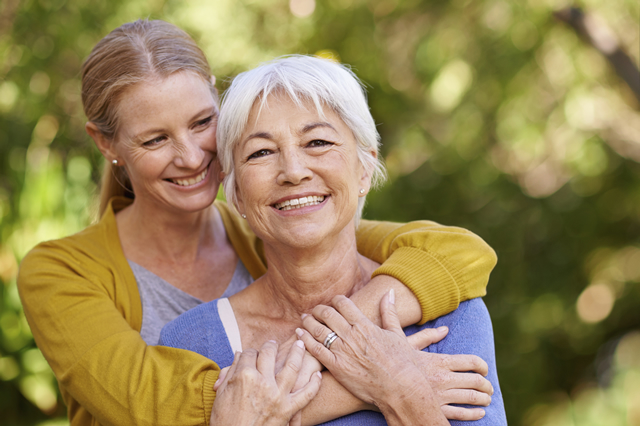 Cervical cancer, a top killer of women throughout the world, is highly preventable with proper, regular screening, according to Tina White, Northeast Ohio Chapter Leader of the National Cervical Cancer Coalition (NCCC) and Jane Fitch, MD a five-year cervical cancer survivor, who spoke at Alliance Community Hospital Friday.
Since January is National Cervical Health month, White and Fitch have been speaking at various venues throughout the state sending the message about the importance of screenings and vaccines against the HPV virus that can lead to cervical cancer.
"About 4,000 women die each year from cervical cancer," White said. "That number is tragic, especially since cervical cancer is the only cancer that is preventable. We cannot emphasize enough the importance of annual pap tests and HPV vaccinations."
To set the mood, White introduced and then showed a brief documentary video entitled "Lady Ganga: Nilza's Story" about how two women's lives, a world apart, intersected because of HPV. The film chronicles the fight for survival by Michele Frazier Baldwin after she was diagnosed with cervical cancer. Her inspiring battle, which she eventually lost, served as an example for several residents of a village in India. In one case, a woman named Nilza paid heed, went for a screening and was saved after a doctor discovered and removed a precancerous lesion.
"Cervical cancer is killing people because those who are affected are reluctant to talk about it," White said.
That thought was echoed by Fitch, a certified holistic health practitioner. "I will admit, as a health practitioner, I was reluctant at first to admit I had cancer," Fitch said. "But after what I went through to overcome the disease, I know the value in getting the word out because it is preventable."
Fitch explained in detail the ordeal that faced her after an abnormal pap test and subsequent hemorrhaging that lasted for days. After being rushed to the hospital and awakening in the ICU, the long process began. That process, according to Fitch, included a very precise plan that included external radiation treatments, chemotherapy sessions, painful internal radiation treatments, and eventually a hysterectomy.
Now cancer free, Fitch, who lives in Charlotte, NC, travels the country telling her story to raise awareness so more lives can be saved. "I don't care if you are post-menopausal or have had a hysterectomy, you should still be getting a regular pap test," Fitch said. "And do your friends a favor and ask them if they have had a pap test in the last year."