Jun 7, 2017
Choosing the Right Emergency Department Can Save a Life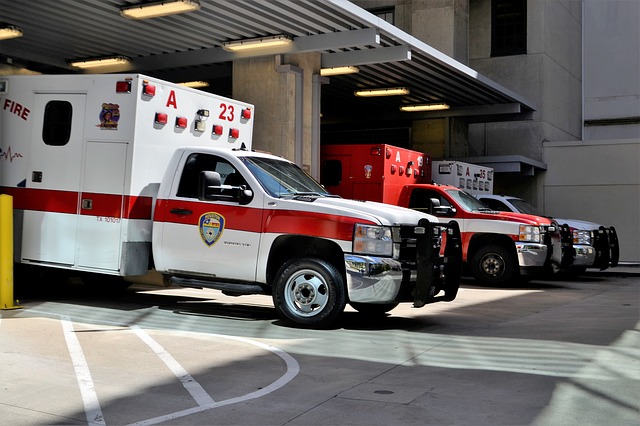 Last week we called 9-1-1 because my mother had a fainting spell. The ambulance arrived promptly and we were asked a question that momentarily stumped us: To which hospital do you want to be transported? Since we did not know the extent of her condition, we wanted the emergency room that was closest, which was Aultman Alliance Community Hospital. Everything turned out great, and she was treated and released. My question goes back to the choice we made - is your emergency room equipped to handle all emergencies?
You made the right choice. When it comes to medical emergencies, time is valuable. Our emergency department at Aultman Alliance Community Hospital is staffed with board certified emergency physicians and emergency trained nurses.
We pride ourselves on promptly being ready and able to give care in the instances when time is of the essence. Here in Alliance we have a dedicated team to do whatever necessary to give proper care and ensure the best results to the issue or issues at hand. It is always great to hear from our patients after treatment and in this case, like most, we are delighted to hear how well your experience was for your family.
Within our emergency department we deliver a large and diverse spectrum of care. For more complex cardiac cases we utilize the Aultman Heart Center to expedite the most urgent cardiac situations as well as our Telemedicine services that streamline neurological emergencies. Telemedicine is the use of live video streaming to obtain medical advice from other specialists to provide an extra set of eyes on how to proceed with further treatment. We may not have all specialty services available onsite, but certainly are here to seamlessly arrange for the appropriate treatment for all patients upon discharge.
As a community hospital we are truly making an effort to meet the needs of our patients while getting them prepared for additional care outside the parameters of our hospital if we are unable to continue treatment here. As we all adjust to the current changes in health care we are constantly seeking answers for the patients we care for in our community. From the most minor emergency to the most difficult situation, we are fully trained to accommodate all patients we care for.
Ultimately, we will do what we judge to be in the best interests of the patient. Our staff is trained to be able to identify the magnitude of each emergency situation and apply our expertise accordingly. When time really matters we will use that time in the most efficient ways possible to ensure the best results for our patients.